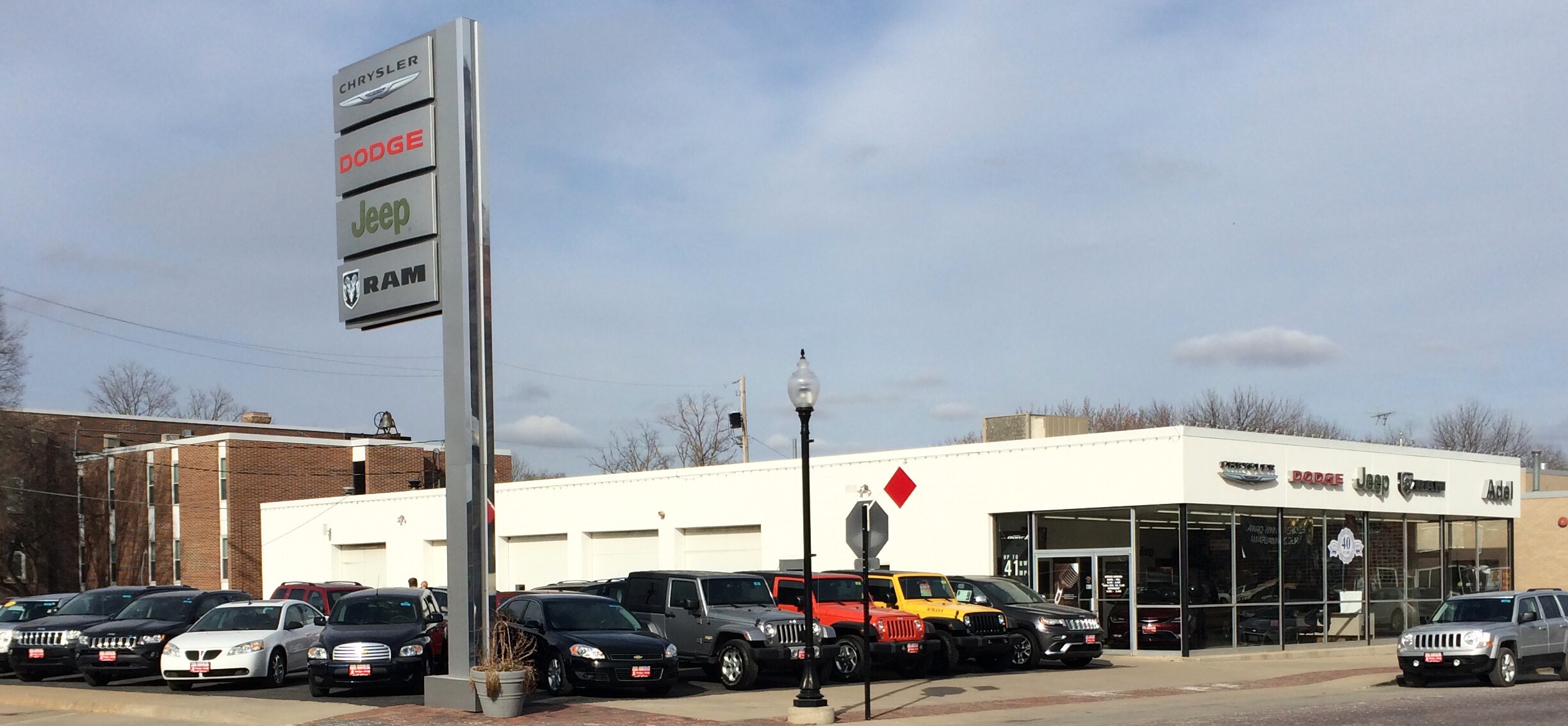 Schedule Service online or by calling 515-993-4587 and asking for the Adel Chrysler Dodge Ram Jeep Service Department today.

You Can Trust Our Expert Service Team In Adel and nearby Waukee, Urbandale, West Des Moines and Grimes, Iowa

You take care of your car and do your best to make sure that it is running smoothly every morning. But sometimes Mother Nature has other plans. Whether it's the inclement weather, or the bumpy roads, or any other reason, sometimes you just need a reliable team to help your vehicle get back up and running with timely service and trusted auto repairs.
Of course, we're also here when you just want a checkup, or need new parts for your vehicle. No matter your circumstance, our friendly team of professionals is here to help your car with whatever it needs. Think of us as doctors, healing your vehicle when it's sick.
What Do You Do?
We do a number of things at our service station. Some of our most popular services are:
Tire rotations
Oil changes
Battery replacements
However, our team is prepared to complete a wide array of services. We know that sometimes your car can throw you for a loop. That's why we prepare ourselves for most instances and situations, so your vehicle can be looked at and fixed efficiently and painlessly. We also offer various
coupons
for services.
If you have any questions about the types of service we do, you can always contact our service team and they can go further into detail about our various services.
What Makes You Different From Other Car and Jeep Dealerships Near Me in Adel and Iowa?
The biggest difference between us and many other dealerships is the atmosphere we provide. We are dedicated to servicing each and every person who comes through our doors in need of assistance.
Everyone is treated as an individual, getting a personalized experience that takes into account the uniqueness of every vehicle and every owner. Everyone gets special attention at our dealership: no exceptions.
So whether you're in Adel, IA or you're in one of the many places we service - including Waukee, Urbandale, West Des Moines, or Grimes - stop by our dealership and our expert and professional team will help your vehicle with whatever it needs. You can also fill out our hassle-free form below, and schedule a time to come in for service!