array(2) {  ["client_id"]=>  string(3) "686"  ["landing_page_session"]=>  array(6) {    ["client_id"]=>    string(3) "686"    ["template_info"]=>    array(1) {      [0]=>      array(17) {        ["template_id"]=>        string(3) "134"        ["site_id"]=>        string(1) "1"        ["group_id"]=>        string(2) "75"        ["template_name"]=>        string(5) "model"        ["save_template_file"]=>        string(1) "y"        ["template_type"]=>        string(7) "webpage"        ["template_data"]=>        string(0) ""        ["template_notes"]=>        string(0) ""        ["edit_date"]=>        string(10) "1427233470"        ["last_author_id"]=>        string(1) "1"        ["cache"]=>        string(1) "n"        ["refresh"]=>        string(1) "0"        ["no_auth_bounce"]=>        string(0) ""        ["enable_http_auth"]=>        string(1) "n"        ["allow_php"]=>        string(1) "y"        ["php_parse_location"]=>        string(1) "i"        ["hits"]=>        string(4) "2420"      }    }    ["group_info"]=>    array(1) {      [0]=>      array(17) {        ["template_id"]=>        string(3) "134"        ["site_id"]=>        string(1) "1"        ["group_id"]=>        string(2) "75"        ["template_name"]=>        string(5) "model"        ["save_template_file"]=>        string(1) "y"        ["template_type"]=>        string(7) "webpage"        ["template_data"]=>        string(0) ""        ["template_notes"]=>        string(0) ""        ["edit_date"]=>        string(10) "1427233470"        ["last_author_id"]=>        string(1) "1"        ["cache"]=>        string(1) "n"        ["refresh"]=>        string(1) "0"        ["no_auth_bounce"]=>        string(0) ""        ["enable_http_auth"]=>        string(1) "n"        ["allow_php"]=>        string(1) "y"        ["php_parse_location"]=>        string(1) "i"        ["hits"]=>        string(4) "2420"      }    }    ["template_mapping"]=>    array(4) {      ["pattern"]=>      string(53) "adelchrysler.artemis.adpearance.com/model/{url_title}"      ["template"]=>      string(3) "134"      ["template_values"]=>      string(81) "{"0":"template|Artemis Adel Chrysler Jeep Dodge RAM|895","1":"Client","2":"Site"}"      ["match_result"]=>      array(4) {        ["pattern"]=>        string(53) "adelchrysler.artemis.adpearance.com/model/{url_title}"        ["url"]=>        string(66) "adelchrysler.artemis.adpearance.com/model/2015-jeep-grand-cherokee"        ["proc_pattern"]=>        string(72) "/^adelchrysler\.artemis\.adpearance\.com\/model\/([A-Za-z0-9\-_\=&%]+)$/"        ["args"]=>        array(1) {          ["url_title"]=>          string(24) "2015-jeep-grand-cherokee"        }      }    }    ["adp_channel"]=>    array(3) {      ["entry_ids"]=>      array(1) {        [0]=>        string(3) "895"      }      ["values"]=>      array(497) {        ["field_id_168"]=>        string(12) "866-984-3536"        ["field_id_165"]=>        string(28) "Adel Chrysler Jeep Dodge RAM"        ["field_id_166"]=>        string(233) "https://www.google.com/maps/embed?pb=!1m14!1m8!1m3!1d2982.7269900808533!2d-94.018288!3d41.618415000000006!3m2!1i1024!2i768!4f13.1!3m3!1m2!1s0x87ec39302abde889%3A0x59dc344e3c2716e2!2sAdel+Chrysler+Inc!5e0!3m2!1sen!2sus!4v1427323147986"        ["field_id_167"]=>        string(12) "888-748-3894"        ["field_id_169"]=>        string(45) "//www.adelchrysler.com/service/index.htm"        ["field_id_170"]=>        string(75) "https://www.facebook.com/pages/Adel-Chrysler-Dodge-Ram-Jeep/132134686865150"        ["field_id_175"]=>        string(4) "Adel"        ["field_id_174"]=>        string(881) "																					Dealership Hours																																																	Mon											8:30am - 7:30pm																					Tue - Fri											8:30am - 6:00pm																					Saturday											9:00am - 3:00pm																					Sunday											Closed																																																	Service Center																																																	Mon - Fri											7:30am - 4:30pm																					Saturday											9:00am - 12:00pm																					Sunday											Closed																			"        ["field_id_194"]=>        string(31) "818 Court Street Adel, IA 50003"        ["field_id_176"]=>        string(563) "Adel Chrysler is a no pressure, family owned dealership that has been serving the community for over 41 years! We pride ourselves for consistently rating high in customer satisfaction and retention. Our family friendly atmosphere allows us to truly get to know our customers. We help each customer select the vehicle that fits their specific needs. If we don't have the exact vehicle on hand, we can generally locate it and have it on site within 48 hours. Take the short drive to scenic Adel and avoid the hassle. You will find us to be a very pleasant surprise!"        ["field_id_185"]=>        string(37) "//www.adelchrysler.com/index.htm"        ["field_id_179"]=>        string(55) "//www.adelchrysler.com/global-incentives/index.htm"        ["field_id_180"]=>        string(47) "//www.adelchrysler.com/financing/index.htm"        ["field_id_171"]=>        string(0) ""        ["field_id_172"]=>        string(0) ""        ["entry_id"]=>        string(3) "895"        ["channel_id"]=>        string(2) "10"        ["forum_topic_id"]=>        NULL        ["author_id"]=>        string(1) "1"        ["ip_address"]=>        string(13) "65.132.83.130"        ["title"]=>        string(36) "Artemis Adel Chrysler Jeep Dodge RAM"        ["url_title"]=>        string(28) "adel-chrysler-jeep-dodge-ram"        ["status"]=>        string(4) "open"        ["view_count_one"]=>        string(1) "0"        ["view_count_two"]=>        string(1) "0"        ["view_count_three"]=>        string(1) "0"        ["view_count_four"]=>        string(1) "0"        ["allow_comments"]=>        string(1) "y"        ["comment_expiration_date"]=>        string(1) "0"        ["sticky"]=>        string(1) "n"        ["entry_date"]=>        string(10) "1427300100"        ["year"]=>        string(4) "2015"        ["month"]=>        string(2) "03"        ["day"]=>        string(2) "25"        ["edit_date"]=>        string(14) "20151104204641"        ["expiration_date"]=>        string(1) "0"        ["recent_comment_date"]=>        string(1) "0"        ["comment_total"]=>        string(1) "0"        ["entry_site_id"]=>        string(1) "1"        ["channel_title"]=>        string(7) "Artemis"        ["channel_name"]=>        string(7) "artemis"        ["channel_url"]=>        string(35) "//fourpage.adpearance.com/index.php"        ["comment_url"]=>        NULL        ["comment_moderate"]=>        string(1) "n"        ["channel_html_formatting"]=>        string(3) "all"        ["channel_allow_img_urls"]=>        string(1) "y"        ["channel_auto_link_urls"]=>        string(1) "n"        ["comment_system_enabled"]=>        string(1) "y"        ["group_id"]=>        string(1) "1"        ["username"]=>        string(10) "adpearance"        ["email"]=>        string(28) "geoff.shauger@adpearance.com"        ["url"]=>        NULL        ["screen_name"]=>        string(10) "Adpearance"        ["location"]=>        NULL        ["occupation"]=>        NULL        ["interests"]=>        NULL        ["aol_im"]=>        NULL        ["yahoo_im"]=>        NULL        ["msn_im"]=>        NULL        ["icq"]=>        NULL        ["signature"]=>        NULL        ["sig_img_filename"]=>        NULL        ["sig_img_width"]=>        NULL        ["sig_img_height"]=>        NULL        ["avatar_filename"]=>        NULL        ["avatar_width"]=>        NULL        ["avatar_height"]=>        NULL        ["photo_filename"]=>        NULL        ["photo_width"]=>        NULL        ["photo_height"]=>        NULL        ["member_id"]=>        string(1) "1"        ["bday_d"]=>        NULL        ["bday_m"]=>        NULL        ["bday_y"]=>        NULL        ["bio"]=>        NULL        ["site_id"]=>        string(1) "1"        ["field_id_1"]=>        string(0) ""        ["field_ft_1"]=>        NULL        ["field_id_3"]=>        string(0) ""        ["field_ft_3"]=>        NULL        ["field_id_4"]=>        string(0) ""        ["field_ft_4"]=>        NULL        ["field_id_8"]=>        string(0) ""        ["field_ft_8"]=>        NULL        ["field_id_9"]=>        string(0) ""        ["field_ft_9"]=>        NULL        ["field_id_10"]=>        string(0) ""        ["field_ft_10"]=>        NULL        ["field_id_11"]=>        string(0) ""        ["field_ft_11"]=>        NULL        ["field_id_12"]=>        string(0) ""        ["field_ft_12"]=>        NULL        ["field_id_13"]=>        string(0) ""        ["field_ft_13"]=>        NULL        ["field_id_14"]=>        string(0) ""        ["field_ft_14"]=>        NULL        ["field_id_15"]=>        string(0) ""        ["field_ft_15"]=>        NULL        ["field_id_16"]=>        string(0) ""        ["field_ft_16"]=>        NULL        ["field_id_20"]=>        string(0) ""        ["field_ft_20"]=>        NULL        ["field_id_23"]=>        string(0) ""        ["field_ft_23"]=>        NULL        ["field_id_24"]=>        string(0) ""        ["field_ft_24"]=>        NULL        ["field_id_25"]=>        string(0) ""        ["field_ft_25"]=>        NULL        ["field_id_26"]=>        string(0) ""        ["field_ft_26"]=>        NULL        ["field_id_27"]=>        string(0) ""        ["field_ft_27"]=>        NULL        ["field_id_28"]=>        string(0) ""        ["field_ft_28"]=>        NULL        ["field_id_29"]=>        string(0) ""        ["field_ft_29"]=>        NULL        ["field_id_30"]=>        string(0) ""        ["field_ft_30"]=>        NULL        ["field_id_33"]=>        string(0) ""        ["field_ft_33"]=>        NULL        ["field_id_36"]=>        string(0) ""        ["field_ft_36"]=>        NULL        ["field_id_37"]=>        string(0) ""        ["field_ft_37"]=>        NULL        ["field_id_38"]=>        string(0) ""        ["field_ft_38"]=>        NULL        ["field_id_39"]=>        string(0) ""        ["field_ft_39"]=>        NULL        ["field_id_40"]=>        string(0) ""        ["field_ft_40"]=>        NULL        ["field_id_41"]=>        string(0) ""        ["field_ft_41"]=>        NULL        ["field_id_42"]=>        string(0) ""        ["field_ft_42"]=>        NULL        ["field_id_43"]=>        string(0) ""        ["field_ft_43"]=>        NULL        ["field_id_44"]=>        string(0) ""        ["field_ft_44"]=>        NULL        ["field_id_45"]=>        string(0) ""        ["field_ft_45"]=>        NULL        ["field_id_46"]=>        string(0) ""        ["field_ft_46"]=>        NULL        ["field_id_47"]=>        string(0) ""        ["field_ft_47"]=>        NULL        ["field_id_48"]=>        string(0) ""        ["field_ft_48"]=>        NULL        ["field_id_49"]=>        string(0) ""        ["field_ft_49"]=>        NULL        ["field_id_50"]=>        string(0) ""        ["field_ft_50"]=>        NULL        ["field_id_51"]=>        string(0) ""        ["field_ft_51"]=>        NULL        ["field_id_52"]=>        string(0) ""        ["field_ft_52"]=>        NULL        ["field_id_54"]=>        string(0) ""        ["field_ft_54"]=>        NULL        ["field_id_55"]=>        string(0) ""        ["field_ft_55"]=>        NULL        ["field_id_56"]=>        string(0) ""        ["field_ft_56"]=>        NULL        ["field_id_57"]=>        string(0) ""        ["field_ft_57"]=>        NULL        ["field_id_58"]=>        string(0) ""        ["field_ft_58"]=>        NULL        ["field_id_59"]=>        string(0) ""        ["field_ft_59"]=>        NULL        ["field_id_60"]=>        string(0) ""        ["field_ft_60"]=>        NULL        ["field_id_61"]=>        string(0) ""        ["field_ft_61"]=>        NULL        ["field_id_62"]=>        string(0) ""        ["field_ft_62"]=>        NULL        ["field_id_66"]=>        string(0) ""        ["field_ft_66"]=>        NULL        ["field_id_67"]=>        string(0) ""        ["field_ft_67"]=>        NULL        ["field_id_68"]=>        string(0) ""        ["field_ft_68"]=>        NULL        ["field_id_69"]=>        string(0) ""        ["field_ft_69"]=>        NULL        ["field_id_70"]=>        string(0) ""        ["field_ft_70"]=>        NULL        ["field_id_71"]=>        string(0) ""        ["field_ft_71"]=>        NULL        ["field_id_75"]=>        string(0) ""        ["field_ft_75"]=>        NULL        ["field_id_76"]=>        string(0) ""        ["field_ft_76"]=>        NULL        ["field_id_77"]=>        string(0) ""        ["field_ft_77"]=>        NULL        ["field_id_78"]=>        string(0) ""        ["field_ft_78"]=>        NULL        ["field_id_79"]=>        string(0) ""        ["field_ft_79"]=>        NULL        ["field_id_80"]=>        string(0) ""        ["field_ft_80"]=>        NULL        ["field_id_81"]=>        string(0) ""        ["field_ft_81"]=>        NULL        ["field_id_82"]=>        string(0) ""        ["field_ft_82"]=>        NULL        ["field_id_83"]=>        string(0) ""        ["field_ft_83"]=>        NULL        ["field_id_84"]=>        string(0) ""        ["field_ft_84"]=>        NULL        ["field_id_85"]=>        string(0) ""        ["field_ft_85"]=>        NULL        ["field_id_86"]=>        string(0) ""        ["field_ft_86"]=>        NULL        ["field_id_87"]=>        string(0) ""        ["field_ft_87"]=>        NULL        ["field_id_88"]=>        string(0) ""        ["field_ft_88"]=>        NULL        ["field_id_89"]=>        string(0) ""        ["field_ft_89"]=>        NULL        ["field_id_90"]=>        string(0) ""        ["field_ft_90"]=>        NULL        ["field_id_91"]=>        string(0) ""        ["field_ft_91"]=>        NULL        ["field_id_92"]=>        string(0) ""        ["field_ft_92"]=>        NULL        ["field_id_93"]=>        string(0) ""        ["field_ft_93"]=>        NULL        ["field_id_94"]=>        string(0) ""        ["field_ft_94"]=>        NULL        ["field_id_95"]=>        string(0) ""        ["field_ft_95"]=>        NULL        ["field_id_97"]=>        string(0) ""        ["field_ft_97"]=>        NULL        ["field_id_98"]=>        string(0) ""        ["field_ft_98"]=>        NULL        ["field_id_99"]=>        string(0) ""        ["field_ft_99"]=>        NULL        ["field_id_101"]=>        string(0) ""        ["field_ft_101"]=>        NULL        ["field_id_103"]=>        string(0) ""        ["field_ft_103"]=>        NULL        ["field_id_104"]=>        string(0) ""        ["field_ft_104"]=>        NULL        ["field_id_105"]=>        string(0) ""        ["field_ft_105"]=>        NULL        ["field_id_106"]=>        string(0) ""        ["field_ft_106"]=>        NULL        ["field_id_107"]=>        string(0) ""        ["field_ft_107"]=>        NULL        ["field_id_108"]=>        string(0) ""        ["field_ft_108"]=>        NULL        ["field_id_109"]=>        string(0) ""        ["field_ft_109"]=>        NULL        ["field_id_110"]=>        string(0) ""        ["field_ft_110"]=>        NULL        ["field_id_111"]=>        string(0) ""        ["field_ft_111"]=>        NULL        ["field_id_112"]=>        string(0) ""        ["field_ft_112"]=>        NULL        ["field_id_113"]=>        string(0) ""        ["field_ft_113"]=>        NULL        ["field_id_114"]=>        string(0) ""        ["field_ft_114"]=>        NULL        ["field_id_115"]=>        string(0) ""        ["field_ft_115"]=>        NULL        ["field_id_116"]=>        string(0) ""        ["field_ft_116"]=>        NULL        ["field_id_117"]=>        string(0) ""        ["field_ft_117"]=>        NULL        ["field_id_118"]=>        string(0) ""        ["field_ft_118"]=>        NULL        ["field_id_120"]=>        string(0) ""        ["field_ft_120"]=>        NULL        ["field_id_121"]=>        string(0) ""        ["field_ft_121"]=>        NULL        ["field_id_122"]=>        string(0) ""        ["field_ft_122"]=>        NULL        ["field_id_123"]=>        string(0) ""        ["field_ft_123"]=>        NULL        ["field_id_124"]=>        string(0) ""        ["field_ft_124"]=>        NULL        ["field_id_125"]=>        string(0) ""        ["field_ft_125"]=>        NULL        ["field_id_126"]=>        string(0) ""        ["field_ft_126"]=>        NULL        ["field_id_127"]=>        string(0) ""        ["field_ft_127"]=>        NULL        ["field_id_128"]=>        string(0) ""        ["field_ft_128"]=>        NULL        ["field_id_129"]=>        string(0) ""        ["field_ft_129"]=>        NULL        ["field_id_130"]=>        string(0) ""        ["field_ft_130"]=>        NULL        ["field_id_131"]=>        string(0) ""        ["field_ft_131"]=>        NULL        ["field_id_132"]=>        string(0) ""        ["field_ft_132"]=>        NULL        ["field_id_133"]=>        string(0) ""        ["field_ft_133"]=>        NULL        ["field_id_134"]=>        string(0) ""        ["field_ft_134"]=>        NULL        ["field_id_135"]=>        string(0) ""        ["field_ft_135"]=>        NULL        ["field_id_136"]=>        string(0) ""        ["field_ft_136"]=>        NULL        ["field_id_137"]=>        string(0) ""        ["field_ft_137"]=>        NULL        ["field_id_138"]=>        string(0) ""        ["field_ft_138"]=>        NULL        ["field_id_157"]=>        string(9) "dealercom"        ["field_ft_157"]=>        string(5) "xhtml"        ["field_id_160"]=>        string(0) ""        ["field_ft_160"]=>        NULL        ["field_id_161"]=>        string(0) ""        ["field_ft_161"]=>        NULL        ["field_id_164"]=>        string(10) "Waukee, IA"        ["field_ft_164"]=>        string(4) "none"        ["field_ft_165"]=>        string(4) "none"        ["field_ft_166"]=>        string(4) "none"        ["field_ft_167"]=>        string(4) "none"        ["field_ft_168"]=>        string(4) "none"        ["field_ft_169"]=>        string(4) "none"        ["field_ft_170"]=>        string(4) "none"        ["field_ft_171"]=>        string(4) "none"        ["field_ft_172"]=>        string(4) "none"        ["field_id_173"]=>        string(51) "https://plus.google.com/111107030754055421127/about"        ["field_ft_173"]=>        string(4) "none"        ["field_ft_174"]=>        string(4) "none"        ["field_ft_175"]=>        string(4) "none"        ["field_ft_176"]=>        string(4) "none"        ["field_id_177"]=>        string(44) "//www.adelchrysler.com/contact-form.htm"        ["field_ft_177"]=>        string(4) "none"        ["field_id_178"]=>        string(45) "//www.adelchrysler.com/service/index.htm"        ["field_ft_178"]=>        string(4) "none"        ["field_ft_179"]=>        string(4) "none"        ["field_ft_180"]=>        string(4) "none"        ["field_id_181"]=>        string(44) "//www.adelchrysler.com/tradein-form.htm"        ["field_ft_181"]=>        string(4) "none"        ["field_id_182"]=>        string(12) "866-606-0515"        ["field_ft_182"]=>        string(4) "none"        ["field_id_183"]=>        string(0) ""        ["field_ft_183"]=>        string(4) "none"        ["field_id_184"]=>        string(53) "//www.adelchrysler.com/dealership/directions.htm"        ["field_ft_184"]=>        string(4) "none"        ["field_ft_185"]=>        string(4) "none"        ["field_id_186"]=>        string(1) "1"        ["field_ft_186"]=>        string(4) "none"        ["field_id_188"]=>        string(0) ""        ["field_ft_188"]=>        NULL        ["field_id_189"]=>        string(0) ""        ["field_ft_189"]=>        NULL        ["field_id_191"]=>        string(0) ""        ["field_ft_191"]=>        NULL        ["field_id_192"]=>        string(0) ""        ["field_ft_192"]=>        NULL        ["field_id_193"]=>        string(0) ""        ["field_ft_193"]=>        NULL        ["field_ft_194"]=>        string(4) "none"        ["field_id_195"]=>        string(9) "dark|blue"        ["field_ft_195"]=>        string(4) "none"        ["field_id_196"]=>        string(1) "1"        ["field_ft_196"]=>        string(4) "none"        ["field_id_197"]=>        string(0) ""        ["field_ft_197"]=>        NULL        ["field_id_198"]=>        string(0) ""        ["field_ft_198"]=>        NULL        ["field_id_200"]=>        string(0) ""        ["field_ft_200"]=>        NULL        ["field_id_201"]=>        string(0) ""        ["field_ft_201"]=>        NULL        ["field_id_202"]=>        string(0) ""        ["field_ft_202"]=>        NULL        ["field_id_203"]=>        string(0) ""        ["field_ft_203"]=>        NULL        ["field_id_204"]=>        string(0) ""        ["field_ft_204"]=>        NULL        ["field_id_205"]=>        string(0) ""        ["field_ft_205"]=>        NULL        ["field_id_206"]=>        string(0) ""        ["field_ft_206"]=>        NULL        ["field_id_207"]=>        string(0) ""        ["field_ft_207"]=>        NULL        ["field_id_208"]=>        string(0) ""        ["field_ft_208"]=>        NULL        ["field_id_209"]=>        string(0) ""        ["field_ft_209"]=>        NULL        ["field_id_210"]=>        string(0) ""        ["field_ft_210"]=>        NULL        ["field_id_211"]=>        string(0) ""        ["field_ft_211"]=>        NULL        ["field_id_212"]=>        string(0) ""        ["field_ft_212"]=>        NULL        ["field_id_213"]=>        string(0) ""        ["field_ft_213"]=>        NULL        ["field_id_214"]=>        string(0) ""        ["field_ft_214"]=>        NULL        ["field_id_215"]=>        string(0) ""        ["field_ft_215"]=>        NULL        ["field_id_216"]=>        string(0) ""        ["field_ft_216"]=>        NULL        ["field_id_217"]=>        string(0) ""        ["field_ft_217"]=>        NULL        ["field_id_218"]=>        string(0) ""        ["field_ft_218"]=>        NULL        ["field_id_219"]=>        string(0) ""        ["field_ft_219"]=>        NULL        ["field_id_220"]=>        string(0) ""        ["field_ft_220"]=>        NULL        ["field_id_221"]=>        string(43) "Waukee, IA | Adel, IA | West Des Moines, IA"        ["field_ft_221"]=>        string(4) "none"        ["field_id_222"]=>        string(0) ""        ["field_ft_222"]=>        NULL        ["field_id_223"]=>        string(0) ""        ["field_ft_223"]=>        NULL        ["field_id_224"]=>        string(0) ""        ["field_ft_224"]=>        NULL        ["field_id_225"]=>        string(0) ""        ["field_ft_225"]=>        NULL        ["field_id_226"]=>        string(0) ""        ["field_ft_226"]=>        NULL        ["field_id_227"]=>        string(0) ""        ["field_ft_227"]=>        NULL        ["field_id_228"]=>        string(0) ""        ["field_ft_228"]=>        NULL        ["field_id_229"]=>        string(0) ""        ["field_ft_229"]=>        NULL        ["field_id_230"]=>        string(0) ""        ["field_ft_230"]=>        NULL        ["field_id_232"]=>        string(0) ""        ["field_ft_232"]=>        string(5) "xhtml"        ["field_id_233"]=>        string(0) ""        ["field_ft_233"]=>        string(4) "none"        ["field_id_234"]=>        string(0) ""        ["field_ft_234"]=>        string(4) "none"        ["field_id_235"]=>        string(0) ""        ["field_ft_235"]=>        string(4) "none"        ["field_id_236"]=>        string(0) ""        ["field_ft_236"]=>        string(4) "none"        ["field_id_237"]=>        string(0) ""        ["field_ft_237"]=>        string(4) "none"        ["field_id_238"]=>        string(0) ""        ["field_ft_238"]=>        string(4) "none"        ["field_id_239"]=>        string(0) ""        ["field_ft_239"]=>        string(5) "xhtml"        ["field_id_240"]=>        string(0) ""        ["field_ft_240"]=>        string(5) "xhtml"        ["field_id_241"]=>        string(0) ""        ["field_ft_241"]=>        string(4) "none"        ["field_id_242"]=>        string(0) ""        ["field_ft_242"]=>        string(4) "none"        ["field_id_243"]=>        string(0) ""        ["field_ft_243"]=>        string(4) "none"        ["field_id_244"]=>        string(0) ""        ["field_ft_244"]=>        string(5) "xhtml"        ["field_id_245"]=>        string(0) ""        ["field_ft_245"]=>        string(4) "none"        ["field_id_246"]=>        string(0) ""        ["field_ft_246"]=>        string(4) "none"        ["field_id_247"]=>        string(0) ""        ["field_ft_247"]=>        string(4) "none"        ["field_id_248"]=>        string(0) ""        ["field_ft_248"]=>        string(4) "none"        ["field_id_249"]=>        string(0) ""        ["field_ft_249"]=>        string(4) "none"        ["field_id_250"]=>        string(0) ""        ["field_ft_250"]=>        string(4) "none"        ["field_id_251"]=>        string(0) ""        ["field_ft_251"]=>        string(4) "none"        ["field_id_252"]=>        string(0) ""        ["field_ft_252"]=>        string(4) "none"        ["field_id_255"]=>        string(0) ""        ["field_ft_255"]=>        string(4) "none"        ["field_id_256"]=>        string(1) "0"        ["field_ft_256"]=>        string(4) "none"        ["field_id_257"]=>        string(1) "0"        ["field_ft_257"]=>        string(4) "none"        ["field_id_258"]=>        string(1) "0"        ["field_ft_258"]=>        string(4) "none"        ["field_id_259"]=>        string(1) "0"        ["field_ft_259"]=>        string(4) "none"        ["field_id_260"]=>        string(0) ""        ["field_ft_260"]=>        string(4) "none"        ["field_id_261"]=>        string(0) ""        ["field_ft_261"]=>        string(4) "none"        ["field_id_262"]=>        string(0) ""        ["field_ft_262"]=>        string(4) "none"        ["field_id_264"]=>        string(0) ""        ["field_ft_264"]=>        string(4) "none"        ["field_id_265"]=>        string(0) ""        ["field_ft_265"]=>        string(4) "none"        ["field_id_266"]=>        string(0) ""        ["field_ft_266"]=>        string(4) "none"        ["field_id_267"]=>        string(0) ""        ["field_ft_267"]=>        string(4) "none"        ["field_id_268"]=>        string(0) ""        ["field_ft_268"]=>        string(4) "none"        ["field_id_269"]=>        string(0) ""        ["field_ft_269"]=>        string(4) "none"        ["field_id_270"]=>        string(0) ""        ["field_ft_270"]=>        string(4) "none"        ["field_id_271"]=>        string(0) ""        ["field_ft_271"]=>        string(4) "none"      }      ["entry_id_lookup"]=>      array(30) {        ["service_phone_number"]=>        string(3) "895"        ["business_name"]=>        string(3) "686"        ["dealership_map"]=>        string(3) "686"        ["sales_phone_number"]=>        string(3) "895"        ["service_url"]=>        string(3) "686"        ["facebook_url"]=>        string(3) "686"        ["dealership_city"]=>        string(3) "686"        ["dealership_hours"]=>        string(3) "686"        ["dealership_address"]=>        string(3) "686"        ["dealership_about"]=>        string(3) "686"        ["dealership_url"]=>        string(3) "895"        ["offers_incentives_url"]=>        string(3) "895"        ["financing_url"]=>        string(3) "895"        ["twitter_url"]=>        string(3) "686"        ["youtube_url"]=>        string(3) "686"        ["client_cms"]=>        string(3) "895"        ["client_geo_target"]=>        string(3) "895"        ["google_plus_url"]=>        string(3) "895"        ["quote_url"]=>        string(3) "895"        ["service_schedule_url"]=>        string(3) "895"        ["trade_in_url"]=>        string(3) "895"        ["parts_phone_number"]=>        string(3) "895"        ["service_about"]=>        string(3) "895"        ["directions_url"]=>        string(3) "895"        ["client_cars"]=>        string(3) "895"        ["artemis_theme"]=>        string(3) "895"        ["client_makes"]=>        string(3) "895"        ["service_areas"]=>        string(3) "895"        ["dealership_state"]=>        string(3) "895"        ["dealership_zip"]=>        string(3) "895"      }    }    ["adp_context"]=>    array(1) {      [0]=>      array(497) {        ["entry_id"]=>        string(3) "402"        ["channel_id"]=>        string(1) "5"        ["forum_topic_id"]=>        NULL        ["author_id"]=>        string(1) "1"        ["ip_address"]=>        string(14) "173.164.72.169"        ["title"]=>        string(24) "2015 Jeep Grand Cherokee"        ["url_title"]=>        string(24) "2015-jeep-grand-cherokee"        ["status"]=>        string(4) "open"        ["view_count_one"]=>        string(1) "0"        ["view_count_two"]=>        string(1) "0"        ["view_count_three"]=>        string(1) "0"        ["view_count_four"]=>        string(1) "0"        ["allow_comments"]=>        string(1) "y"        ["comment_expiration_date"]=>        string(1) "0"        ["sticky"]=>        string(1) "n"        ["entry_date"]=>        string(10) "1409171220"        ["year"]=>        string(4) "2014"        ["month"]=>        string(2) "08"        ["day"]=>        string(2) "27"        ["edit_date"]=>        string(14) "20150528145944"        ["expiration_date"]=>        string(1) "0"        ["recent_comment_date"]=>        string(1) "0"        ["comment_total"]=>        string(1) "0"        ["entry_site_id"]=>        string(1) "1"        ["channel_title"]=>        string(3) "Car"        ["channel_name"]=>        string(3) "car"        ["channel_url"]=>        string(25) "//fourpage/index.php"        ["comment_url"]=>        string(0) ""        ["comment_moderate"]=>        string(1) "n"        ["channel_html_formatting"]=>        string(3) "all"        ["channel_allow_img_urls"]=>        string(1) "y"        ["channel_auto_link_urls"]=>        string(1) "n"        ["comment_system_enabled"]=>        string(1) "y"        ["group_id"]=>        string(1) "1"        ["username"]=>        string(10) "adpearance"        ["email"]=>        string(28) "geoff.shauger@adpearance.com"        ["url"]=>        NULL        ["screen_name"]=>        string(10) "Adpearance"        ["location"]=>        NULL        ["occupation"]=>        NULL        ["interests"]=>        NULL        ["aol_im"]=>        NULL        ["yahoo_im"]=>        NULL        ["msn_im"]=>        NULL        ["icq"]=>        NULL        ["signature"]=>        NULL        ["sig_img_filename"]=>        NULL        ["sig_img_width"]=>        NULL        ["sig_img_height"]=>        NULL        ["avatar_filename"]=>        NULL        ["avatar_width"]=>        NULL        ["avatar_height"]=>        NULL        ["photo_filename"]=>        NULL        ["photo_width"]=>        NULL        ["photo_height"]=>        NULL        ["member_id"]=>        string(1) "1"        ["bday_d"]=>        NULL        ["bday_m"]=>        NULL        ["bday_y"]=>        NULL        ["bio"]=>        NULL        ["site_id"]=>        string(1) "1"        ["field_id_1"]=>        string(0) ""        ["field_ft_1"]=>        NULL        ["field_id_3"]=>        string(0) ""        ["field_ft_3"]=>        NULL        ["field_id_4"]=>        string(0) ""        ["field_ft_4"]=>        NULL        ["field_id_8"]=>        string(0) ""        ["field_ft_8"]=>        NULL        ["field_id_9"]=>        string(0) ""        ["field_ft_9"]=>        NULL        ["field_id_10"]=>        string(0) ""        ["field_ft_10"]=>        NULL        ["field_id_11"]=>        string(0) ""        ["field_ft_11"]=>        NULL        ["field_id_12"]=>        string(0) ""        ["field_ft_12"]=>        NULL        ["field_id_13"]=>        string(0) ""        ["field_ft_13"]=>        NULL        ["field_id_14"]=>        string(0) ""        ["field_ft_14"]=>        NULL        ["field_id_15"]=>        string(0) ""        ["field_ft_15"]=>        NULL        ["field_id_16"]=>        string(0) ""        ["field_ft_16"]=>        NULL        ["field_id_20"]=>        string(0) ""        ["field_ft_20"]=>        NULL        ["field_id_23"]=>        string(4) "Jeep"        ["field_ft_23"]=>        string(4) "none"        ["field_id_24"]=>        string(14) "Grand Cherokee"        ["field_ft_24"]=>        string(4) "none"        ["field_id_25"]=>        string(4) "2015"        ["field_ft_25"]=>        string(4) "none"        ["field_id_26"]=>        string(7) "$29,595"        ["field_ft_26"]=>        string(4) "none"        ["field_id_27"]=>        string(0) ""        ["field_ft_27"]=>        string(4) "none"        ["field_id_28"]=>        string(0) ""        ["field_ft_28"]=>        string(4) "none"        ["field_id_29"]=>        string(13) "ChannelImages"        ["field_ft_29"]=>        string(5) "xhtml"        ["field_id_30"]=>        string(22) "{filedir_2}9779_sm.swf"        ["field_ft_30"]=>        string(4) "none"        ["field_id_33"]=>        string(0) ""        ["field_ft_33"]=>        NULL        ["field_id_36"]=>        string(0) ""        ["field_ft_36"]=>        NULL        ["field_id_37"]=>        string(0) ""        ["field_ft_37"]=>        NULL        ["field_id_38"]=>        string(0) ""        ["field_ft_38"]=>        NULL        ["field_id_39"]=>        string(0) ""        ["field_ft_39"]=>        NULL        ["field_id_40"]=>        string(0) ""        ["field_ft_40"]=>        NULL        ["field_id_41"]=>        string(0) ""        ["field_ft_41"]=>        NULL        ["field_id_42"]=>        string(0) ""        ["field_ft_42"]=>        NULL        ["field_id_43"]=>        string(0) ""        ["field_ft_43"]=>        NULL        ["field_id_44"]=>        string(0) ""        ["field_ft_44"]=>        NULL        ["field_id_45"]=>        string(0) ""        ["field_ft_45"]=>        NULL        ["field_id_46"]=>        string(0) ""        ["field_ft_46"]=>        NULL        ["field_id_47"]=>        string(0) ""        ["field_ft_47"]=>        NULL        ["field_id_48"]=>        string(0) ""        ["field_ft_48"]=>        NULL        ["field_id_49"]=>        string(0) ""        ["field_ft_49"]=>        NULL        ["field_id_50"]=>        string(0) ""        ["field_ft_50"]=>        NULL        ["field_id_51"]=>        string(0) ""        ["field_ft_51"]=>        NULL        ["field_id_52"]=>        string(0) ""        ["field_ft_52"]=>        NULL        ["field_id_54"]=>        string(0) ""        ["field_ft_54"]=>        NULL        ["field_id_55"]=>        string(0) ""        ["field_ft_55"]=>        NULL        ["field_id_56"]=>        string(0) ""        ["field_ft_56"]=>        NULL        ["field_id_57"]=>        string(0) ""        ["field_ft_57"]=>        NULL        ["field_id_58"]=>        string(0) ""        ["field_ft_58"]=>        NULL        ["field_id_59"]=>        string(0) ""        ["field_ft_59"]=>        NULL        ["field_id_60"]=>        string(0) ""        ["field_ft_60"]=>        NULL        ["field_id_61"]=>        string(0) ""        ["field_ft_61"]=>        NULL        ["field_id_62"]=>        string(0) ""        ["field_ft_62"]=>        NULL        ["field_id_66"]=>        string(0) ""        ["field_ft_66"]=>        NULL        ["field_id_67"]=>        string(0) ""        ["field_ft_67"]=>        NULL        ["field_id_68"]=>        string(0) ""        ["field_ft_68"]=>        NULL        ["field_id_69"]=>        string(0) ""        ["field_ft_69"]=>        NULL        ["field_id_70"]=>        string(0) ""        ["field_ft_70"]=>        NULL        ["field_id_71"]=>        string(0) ""        ["field_ft_71"]=>        NULL        ["field_id_75"]=>        string(0) ""        ["field_ft_75"]=>        NULL        ["field_id_76"]=>        string(7) "$31,995"        ["field_ft_76"]=>        string(4) "none"        ["field_id_77"]=>        string(2) "17"        ["field_ft_77"]=>        string(4) "none"        ["field_id_78"]=>        string(2) "24"        ["field_ft_78"]=>        string(4) "none"        ["field_id_79"]=>        string(0) ""        ["field_ft_79"]=>        string(4) "none"        ["field_id_80"]=>        string(3) "3.6"        ["field_ft_80"]=>        string(4) "none"        ["field_id_81"]=>        string(3) "V-6"        ["field_ft_81"]=>        string(4) "none"        ["field_id_82"]=>        string(3) "290"        ["field_ft_82"]=>        string(4) "none"        ["field_id_83"]=>        string(16) "Four-Wheel Drive"        ["field_ft_83"]=>        string(4) "none"        ["field_id_84"]=>        string(17) "8-Speed Automatic"        ["field_ft_84"]=>        string(4) "none"        ["field_id_85"]=>        string(5) "6,500"        ["field_ft_85"]=>        string(4) "none"        ["field_id_86"]=>        string(5) "1,320"        ["field_ft_86"]=>        string(4) "none"        ["field_id_87"]=>        string(5) "6,200"        ["field_ft_87"]=>        string(4) "none"        ["field_id_88"]=>        string(2) "60"        ["field_ft_88"]=>        string(4) "none"        ["field_id_89"]=>        string(7) "100,000"        ["field_ft_89"]=>        string(4) "none"        ["field_id_90"]=>        string(0) ""        ["field_ft_90"]=>        string(4) "none"        ["field_id_91"]=>        string(0) ""        ["field_ft_91"]=>        string(4) "none"        ["field_id_92"]=>        string(0) ""        ["field_ft_92"]=>        string(4) "none"        ["field_id_93"]=>        string(0) ""        ["field_ft_93"]=>        string(4) "none"        ["field_id_94"]=>        string(0) ""        ["field_ft_94"]=>        string(4) "none"        ["field_id_95"]=>        string(0) ""        ["field_ft_95"]=>        string(4) "none"        ["field_id_97"]=>        string(0) ""        ["field_ft_97"]=>        NULL        ["field_id_98"]=>        string(0) ""        ["field_ft_98"]=>        NULL        ["field_id_99"]=>        string(0) ""        ["field_ft_99"]=>        NULL        ["field_id_101"]=>        string(13) "ChannelImages"        ["field_ft_101"]=>        string(5) "xhtml"        ["field_id_103"]=>        string(211) "Most awarded SUV ever. Offering the award-winning 3.6L Pentastar® V6 and 3.0L EcoDiesel engines, its exceptional performance and luxury confirm why the Jeep® Grand Cherokee is the best of what we're made of."        ["field_ft_103"]=>        string(5) "xhtml"        ["field_id_104"]=>        string(0) ""        ["field_ft_104"]=>        string(4) "none"        ["field_id_105"]=>        string(0) ""        ["field_ft_105"]=>        string(4) "none"        ["field_id_106"]=>        string(0) ""        ["field_ft_106"]=>        NULL        ["field_id_107"]=>        string(0) ""        ["field_ft_107"]=>        NULL        ["field_id_108"]=>        string(0) ""        ["field_ft_108"]=>        NULL        ["field_id_109"]=>        string(0) ""        ["field_ft_109"]=>        NULL        ["field_id_110"]=>        string(0) ""        ["field_ft_110"]=>        NULL        ["field_id_111"]=>        string(0) ""        ["field_ft_111"]=>        NULL        ["field_id_112"]=>        string(0) ""        ["field_ft_112"]=>        NULL        ["field_id_113"]=>        string(0) ""        ["field_ft_113"]=>        NULL        ["field_id_114"]=>        string(0) ""        ["field_ft_114"]=>        NULL        ["field_id_115"]=>        string(0) ""        ["field_ft_115"]=>        NULL        ["field_id_116"]=>        string(0) ""        ["field_ft_116"]=>        NULL        ["field_id_117"]=>        string(0) ""        ["field_ft_117"]=>        NULL        ["field_id_118"]=>        string(0) ""        ["field_ft_118"]=>        NULL        ["field_id_120"]=>        string(0) ""        ["field_ft_120"]=>        string(4) "none"        ["field_id_121"]=>        string(0) ""        ["field_ft_121"]=>        string(4) "none"        ["field_id_122"]=>        string(0) ""        ["field_ft_122"]=>        string(4) "none"        ["field_id_123"]=>        string(0) ""        ["field_ft_123"]=>        string(4) "none"        ["field_id_124"]=>        string(0) ""        ["field_ft_124"]=>        string(4) "none"        ["field_id_125"]=>        string(0) ""        ["field_ft_125"]=>        string(4) "none"        ["field_id_126"]=>        string(0) ""        ["field_ft_126"]=>        string(4) "none"        ["field_id_127"]=>        string(0) ""        ["field_ft_127"]=>        string(4) "none"        ["field_id_128"]=>        string(0) ""        ["field_ft_128"]=>        string(4) "none"        ["field_id_129"]=>        string(0) ""        ["field_ft_129"]=>        string(4) "none"        ["field_id_130"]=>        string(0) ""        ["field_ft_130"]=>        string(4) "none"        ["field_id_131"]=>        string(0) ""        ["field_ft_131"]=>        string(4) "none"        ["field_id_132"]=>        string(0) ""        ["field_ft_132"]=>        string(4) "none"        ["field_id_133"]=>        string(0) ""        ["field_ft_133"]=>        string(4) "none"        ["field_id_134"]=>        string(2) "36"        ["field_ft_134"]=>        string(4) "none"        ["field_id_135"]=>        string(6) "36,000"        ["field_ft_135"]=>        string(4) "none"        ["field_id_136"]=>        string(172) "Standard 7-inch customizable LCD instrument clusterUconnect® 8.4-inch touchscreen with navigation with available WiFi HotspotAvailable rear Blu-ray entertainment system "        ["field_ft_136"]=>        string(5) "xhtml"        ["field_id_137"]=>        string(83) "Available Natura Leather trimHarman Kardon audio®Available CommandView® sunroof"        ["field_ft_137"]=>        string(4) "none"        ["field_id_138"]=>        string(155) "Selec-Terrain® traction control system to handle diverse road conditionsBlind Spot Monitoring systemForward Collision Warning-Plus with crash mitigation"        ["field_ft_138"]=>        string(4) "none"        ["field_id_157"]=>        string(0) ""        ["field_ft_157"]=>        string(4) "none"        ["field_id_160"]=>        string(0) ""        ["field_ft_160"]=>        string(4) "none"        ["field_id_161"]=>        string(0) ""        ["field_ft_161"]=>        string(4) "none"        ["field_id_164"]=>        string(0) ""        ["field_ft_164"]=>        string(4) "none"        ["field_id_165"]=>        string(0) ""        ["field_ft_165"]=>        string(4) "none"        ["field_id_166"]=>        string(0) ""        ["field_ft_166"]=>        string(4) "none"        ["field_id_167"]=>        string(0) ""        ["field_ft_167"]=>        string(4) "none"        ["field_id_168"]=>        string(0) ""        ["field_ft_168"]=>        string(4) "none"        ["field_id_169"]=>        string(0) ""        ["field_ft_169"]=>        string(4) "none"        ["field_id_170"]=>        string(0) ""        ["field_ft_170"]=>        string(4) "none"        ["field_id_171"]=>        string(0) ""        ["field_ft_171"]=>        string(4) "none"        ["field_id_172"]=>        string(0) ""        ["field_ft_172"]=>        string(4) "none"        ["field_id_173"]=>        string(0) ""        ["field_ft_173"]=>        string(4) "none"        ["field_id_174"]=>        string(0) ""        ["field_ft_174"]=>        string(4) "none"        ["field_id_175"]=>        string(0) ""        ["field_ft_175"]=>        string(4) "none"        ["field_id_176"]=>        string(0) ""        ["field_ft_176"]=>        string(4) "none"        ["field_id_177"]=>        string(0) ""        ["field_ft_177"]=>        string(4) "none"        ["field_id_178"]=>        string(0) ""        ["field_ft_178"]=>        string(4) "none"        ["field_id_179"]=>        string(0) ""        ["field_ft_179"]=>        string(4) "none"        ["field_id_180"]=>        string(0) ""        ["field_ft_180"]=>        string(4) "none"        ["field_id_181"]=>        string(0) ""        ["field_ft_181"]=>        string(4) "none"        ["field_id_182"]=>        string(0) ""        ["field_ft_182"]=>        string(4) "none"        ["field_id_183"]=>        string(0) ""        ["field_ft_183"]=>        string(4) "none"        ["field_id_184"]=>        string(0) ""        ["field_ft_184"]=>        string(4) "none"        ["field_id_185"]=>        string(0) ""        ["field_ft_185"]=>        string(4) "none"        ["field_id_186"]=>        string(0) ""        ["field_ft_186"]=>        string(4) "none"        ["field_id_188"]=>        string(0) ""        ["field_ft_188"]=>        string(4) "none"        ["field_id_189"]=>        string(93) "[671] [black] Black[672] [white] White[675] [red] Red[680] [brown] Brown[857] [grey] Gray"        ["field_ft_189"]=>        string(4) "none"        ["field_id_191"]=>        string(13) "ChannelImages"        ["field_ft_191"]=>        string(5) "xhtml"        ["field_id_192"]=>        string(0) ""        ["field_ft_192"]=>        string(5) "xhtml"        ["field_id_193"]=>        string(0) ""        ["field_ft_193"]=>        string(5) "xhtml"        ["field_id_194"]=>        string(0) ""        ["field_ft_194"]=>        string(4) "none"        ["field_id_195"]=>        string(0) ""        ["field_ft_195"]=>        string(4) "none"        ["field_id_196"]=>        string(0) ""        ["field_ft_196"]=>        string(4) "none"        ["field_id_197"]=>        string(13) "ChannelImages"        ["field_ft_197"]=>        string(5) "xhtml"        ["field_id_198"]=>        string(91) "[421] [2015-jeep-cherokee] 2015 Jeep Cherokee[426] [2015-jeep-wrangler] 2015 Jeep Wrangler"        ["field_ft_198"]=>        string(4) "none"        ["field_id_200"]=>        string(0) ""        ["field_ft_200"]=>        string(4) "none"        ["field_id_201"]=>        string(0) ""        ["field_ft_201"]=>        string(4) "none"        ["field_id_202"]=>        string(0) ""        ["field_ft_202"]=>        string(5) "xhtml"        ["field_id_203"]=>        string(0) ""        ["field_ft_203"]=>        string(4) "none"        ["field_id_204"]=>        string(0) ""        ["field_ft_204"]=>        string(4) "none"        ["field_id_205"]=>        string(0) ""        ["field_ft_205"]=>        string(4) "none"        ["field_id_206"]=>        string(0) ""        ["field_ft_206"]=>        string(4) "none"        ["field_id_207"]=>        string(0) ""        ["field_ft_207"]=>        string(4) "none"        ["field_id_208"]=>        string(0) ""        ["field_ft_208"]=>        string(4) "none"        ["field_id_209"]=>        string(0) ""        ["field_ft_209"]=>        string(4) "none"        ["field_id_210"]=>        string(0) ""        ["field_ft_210"]=>        string(4) "none"        ["field_id_211"]=>        string(0) ""        ["field_ft_211"]=>        string(4) "none"        ["field_id_212"]=>        string(0) ""        ["field_ft_212"]=>        string(4) "none"        ["field_id_213"]=>        string(0) ""        ["field_ft_213"]=>        string(4) "none"        ["field_id_214"]=>        string(0) ""        ["field_ft_214"]=>        string(4) "none"        ["field_id_215"]=>        string(0) ""        ["field_ft_215"]=>        string(5) "xhtml"        ["field_id_216"]=>        string(0) ""        ["field_ft_216"]=>        string(4) "none"        ["field_id_217"]=>        string(0) ""        ["field_ft_217"]=>        string(4) "none"        ["field_id_218"]=>        string(0) ""        ["field_ft_218"]=>        string(4) "none"        ["field_id_219"]=>        string(1) "1"        ["field_ft_219"]=>        string(4) "none"        ["field_id_220"]=>        string(83) "https://images.dealer.com/graphics/2015/Jeep/v9_16x9/2015-Grand-Cherokee-SUV_05.jpg"        ["field_ft_220"]=>        string(4) "none"        ["field_id_221"]=>        string(0) ""        ["field_ft_221"]=>        string(4) "none"        ["field_id_222"]=>        string(0) ""        ["field_ft_222"]=>        string(4) "none"        ["field_id_223"]=>        string(0) ""        ["field_ft_223"]=>        string(4) "none"        ["field_id_224"]=>        string(0) ""        ["field_ft_224"]=>        string(4) "none"        ["field_id_225"]=>        string(0) ""        ["field_ft_225"]=>        string(5) "xhtml"        ["field_id_226"]=>        string(0) ""        ["field_ft_226"]=>        string(4) "none"        ["field_id_227"]=>        string(0) ""        ["field_ft_227"]=>        string(5) "xhtml"        ["field_id_228"]=>        string(0) ""        ["field_ft_228"]=>        string(4) "none"        ["field_id_229"]=>        string(0) ""        ["field_ft_229"]=>        string(4) "none"        ["field_id_230"]=>        string(0) ""        ["field_ft_230"]=>        string(4) "none"        ["field_id_232"]=>        string(0) ""        ["field_ft_232"]=>        string(5) "xhtml"        ["field_id_233"]=>        string(0) ""        ["field_ft_233"]=>        string(4) "none"        ["field_id_234"]=>        string(0) ""        ["field_ft_234"]=>        string(4) "none"        ["field_id_235"]=>        string(0) ""        ["field_ft_235"]=>        string(4) "none"        ["field_id_236"]=>        string(0) ""        ["field_ft_236"]=>        string(4) "none"        ["field_id_237"]=>        string(0) ""        ["field_ft_237"]=>        string(4) "none"        ["field_id_238"]=>        string(0) ""        ["field_ft_238"]=>        string(4) "none"        ["field_id_239"]=>        string(0) ""        ["field_ft_239"]=>        string(5) "xhtml"        ["field_id_240"]=>        string(0) ""        ["field_ft_240"]=>        string(5) "xhtml"        ["field_id_241"]=>        string(0) ""        ["field_ft_241"]=>        string(4) "none"        ["field_id_242"]=>        string(0) ""        ["field_ft_242"]=>        string(4) "none"        ["field_id_243"]=>        string(0) ""        ["field_ft_243"]=>        string(4) "none"        ["field_id_244"]=>        string(0) ""        ["field_ft_244"]=>        string(5) "xhtml"        ["field_id_245"]=>        string(0) ""        ["field_ft_245"]=>        string(4) "none"        ["field_id_246"]=>        string(0) ""        ["field_ft_246"]=>        string(4) "none"        ["field_id_247"]=>        string(0) ""        ["field_ft_247"]=>        string(4) "none"        ["field_id_248"]=>        string(0) ""        ["field_ft_248"]=>        string(4) "none"        ["field_id_249"]=>        string(0) ""        ["field_ft_249"]=>        string(4) "none"        ["field_id_250"]=>        string(0) ""        ["field_ft_250"]=>        string(4) "none"        ["field_id_251"]=>        string(0) ""        ["field_ft_251"]=>        string(4) "none"        ["field_id_252"]=>        string(0) ""        ["field_ft_252"]=>        string(4) "none"        ["field_id_255"]=>        string(0) ""        ["field_ft_255"]=>        string(4) "none"        ["field_id_256"]=>        string(1) "0"        ["field_ft_256"]=>        string(4) "none"        ["field_id_257"]=>        string(1) "0"        ["field_ft_257"]=>        string(4) "none"        ["field_id_258"]=>        string(1) "0"        ["field_ft_258"]=>        string(4) "none"        ["field_id_259"]=>        string(1) "0"        ["field_ft_259"]=>        string(4) "none"        ["field_id_260"]=>        string(0) ""        ["field_ft_260"]=>        string(4) "none"        ["field_id_261"]=>        string(0) ""        ["field_ft_261"]=>        string(4) "none"        ["field_id_262"]=>        string(0) ""        ["field_ft_262"]=>        string(4) "none"        ["field_id_264"]=>        string(0) ""        ["field_ft_264"]=>        string(4) "none"        ["field_id_265"]=>        string(0) ""        ["field_ft_265"]=>        string(4) "none"        ["field_id_266"]=>        string(0) ""        ["field_ft_266"]=>        string(4) "none"        ["field_id_267"]=>        string(0) ""        ["field_ft_267"]=>        string(4) "none"        ["field_id_268"]=>        string(0) ""        ["field_ft_268"]=>        string(4) "none"        ["field_id_269"]=>        string(0) ""        ["field_ft_269"]=>        string(4) "none"        ["field_id_270"]=>        string(0) ""        ["field_ft_270"]=>        string(4) "none"        ["field_id_271"]=>        string(0) ""        ["field_ft_271"]=>        string(4) "none"      }    }  }}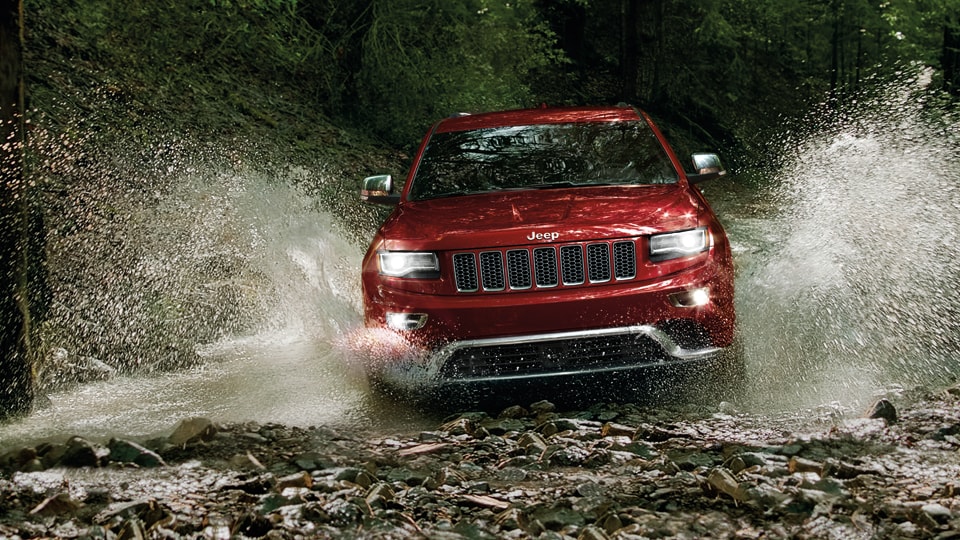 17/24 MPG
290 HP
Info
Overview Shopping for a new luxury vehicle in the greater Des Moines metro? At Adel Chrysler in Waukee, Iowa, we invite you to discover the dream known as the Jeep Grand Cherokee SUV. This state-of-the-art Jeep effortlessly combines off-road, all-terrain capability with elegant interior amenities and a sleek exterior design. Whether you're driving the Grand Cherokee's Laredo, Limited, Overland, or Summit models, bask in the glow of refinement and superior craftsmanship at every level. Natura Plus leather-trimmed heated seats, a CommandView dual-pane sunroof, and pristine Harman Kardon audio merge with Eco Mode fuel economy, pre-set Selec Terrain traction control, and more to give you the smoothest, most efficient ride. 
2015 Jeep Grand Cherokee Models
Limited

Overland

Summit

Laredo
2015 Jeep Grand Cherokee Features
Technology
Standard 7-inch customizable LCD instrument cluster
Uconnect® 8.4-inch touchscreen with navigation with available WiFi Hotspot
Available rear Blu-ray entertainment system
Interior
Available Natura Leather trim
Harman Kardon audio®
Available CommandView® sunroof
Safety
Selec-Terrain® traction control system to handle diverse road conditions
Blind Spot Monitoring system
Forward Collision Warning-Plus with crash mitigation
Available Colors
red
black
white
brown
grey
Test Drive the 2015 Jeep Grand Cherokee
Waukee, IA | Adel, IA | West Des Moines, IA
With a Jeep SUV this amazingly versatile, you may require a little assistance navigating all the choices available. Our sales team gives you the benefit of their expertise in a no-pressure environment. Likewise, expect individual, personalized service from our low-APR-hunting finance team! Ready to put pleasure back into driving? See us at Adel Chrysler in Waukee, Iowa for your test spin in a new 2015 Jeep Grand Cherokee today!
Sales:
888-748-3894
2015 Jeep Grand Cherokee Service & Parts
Don't trust just any garage with your investment. Our in-house service technicians use only Jeep-manufactured equipment in all maintenance and repair work. Conveniently book online or call for an appointment during our extended hours. 
Service:
866-984-3536
Parts:
866-606-0515
Hours
Dealership Hours
Mon
8:30am - 7:30pm
Tue - Fri
8:30am - 6:00pm
Saturday
9:00am - 3:00pm
Sunday
Closed
Service Center
Mon - Fri
7:30am - 4:30pm
Saturday
9:00am - 12:00pm
Sunday
Closed